About Centre
Advance Manufacturing Centre (AMC) has been established in collaboration with eminent
Industry partners like SIEMENS and Carl Zeiss.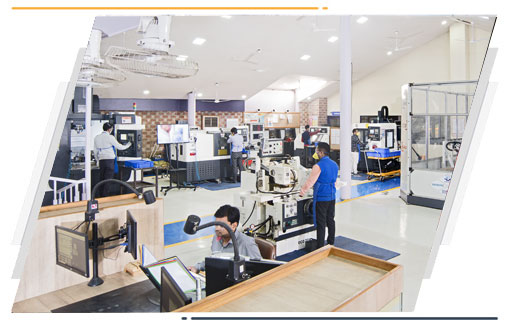 The centre is having world class state of art infrastructure and facilities to train young Engineers, Polytechnic and ITI candidates in the field of Conventional & Computer Aided Manufacturing, Robot Assisted Manufacturing, Additive Manufacturing, Measurement & Metrology and high end Reverse Engineering processes.
The Centre also undertake production assignments of complex parts from local industry and support them to take up proof of concepts, prototyping of new parts and assemblies using high end engineering processes.

Services
The Centre is committed to provide solutions for production of complex parts and assemblies to the industries using high end engineering technologies for improving the quality, productivity and competitiveness in the field of Machining, Dimension Measurement and Inspection technology.
Dimensional Testing and Calibration
ASF offers Dimensional Testing & Calibration Services from NABL accredited facility to ensure reliable, precise, traceable measurement results from the measuring instruments.
Coordinate Measurement (CMM)
Zeiss make, Coordinate Measuring Machine (CMM) at ASF is installed to precisely measure countless critical components with complex shape and complicated drawing indications.
3D Scanning
Zeiss make high precision 3 D scanner is available to collect and measure millions of coordinates / data points on the surface of an object with high degree of accuracy to fulfill the need.
Infrastructure
The Centre is having world class infrastructure and facilities comprising of CNC Machine and Robotic Tools, Specialised
Machining Processes and high end Measurement & Metrology setup
Projects
The Centre undertake Industry projects in the field of CNC turning, milling and grinding technology with an aim of providing quality engineering solutions for the challenges faced by the Industries in the field of Manufacturing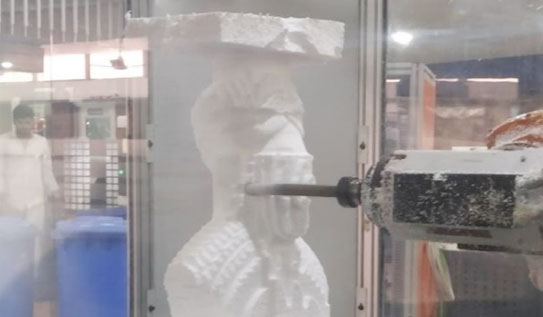 Model Based Approach for Enhancement of Machining Accuracy in Robotic Milling
Implantation of various virtual and real time technical parameters so that there should not be any chance of error or accident so that the function can be performed easily and smoothly within a given time frame because the process need to be economic and feasible
Success Stories
The Centre, in its endeavour to produce highly skilled manpower for industries, has created many success stories where trainees were immensely benefitted with the training programs to make their career and become successful in life.
Photo Gallery
The trainees enjoy comfortable stay with 24 hours power back up & unlimited Internet facility including nutritious food on payment basis.The facility is endowed with good lighting and sufficient ventilation.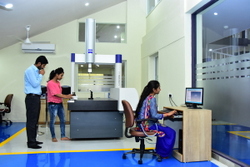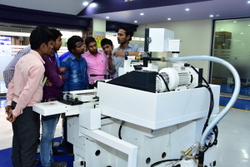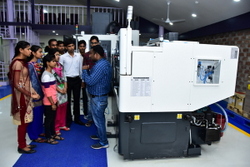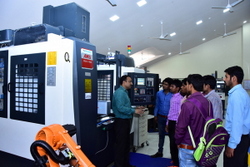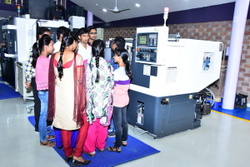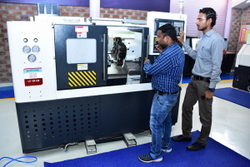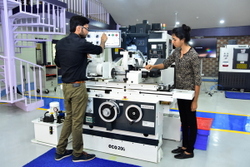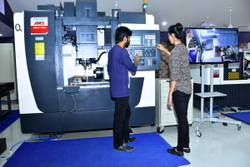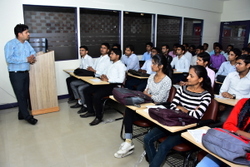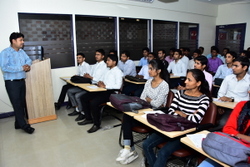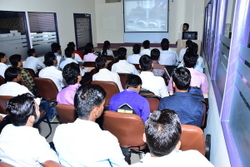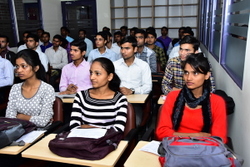 On-Campus Facilities

CANTEEN

FAITH CENTER

GYM

LIBRARY

SPORTS

WIFI

BOYS & GIRLS HOSTEL

GUEST HOUSE